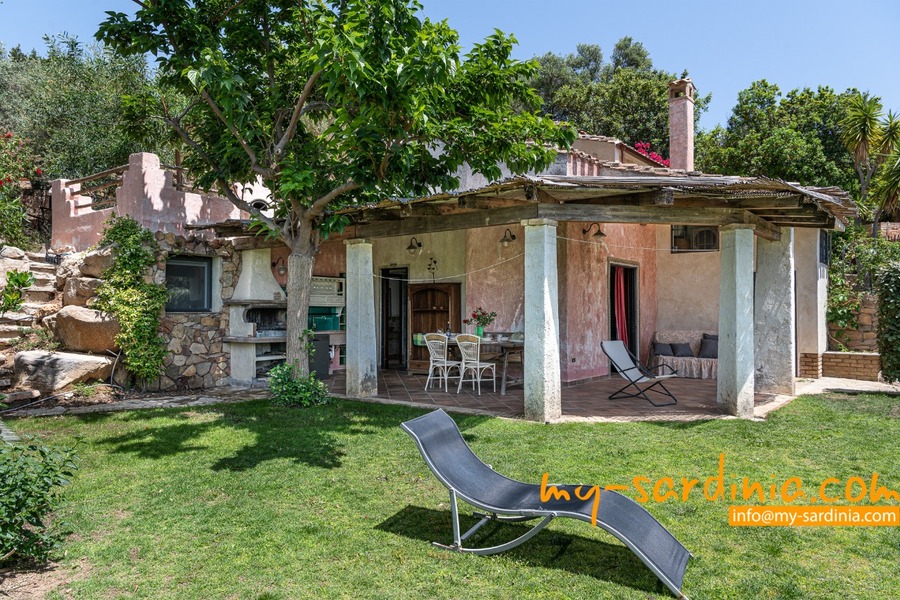 Via Libeccio, Cond. Porto Luna 2, Unità 76, 09049 Villasimius

,

Villasimius

,

South-Eastern Sardinia

,

09049 Villasimius

,

Italy
Hauptsaison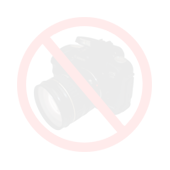 Z / 2 Bedrooms / Minimum days 7 Maximum days 31 / Min people 1 Max people 6 /
7

€

230

Saturday, 29 July 2023
Hauptsaison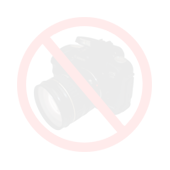 Z / 2 Bedrooms / Minimum days 7 Maximum days 31 / Min people 1 Max people 6 /
7

€

230

Saturday, 02 September 2023
Hochsaison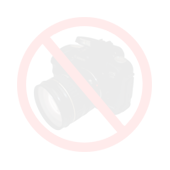 Z / 2 Bedrooms / Minimum days 7 Maximum days 31 / Min people 1 Max people 6 /
7

€

355.72

Saturday, 26 August 2023
Nebensaison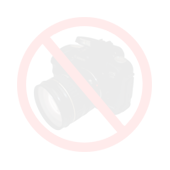 Z / 2 Bedrooms / Minimum days 7 Maximum days 31 / Min people 1 Max people 6 /
7

€

121.43

Saturday, 27 May 2023
Nebensaison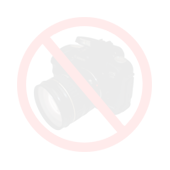 Z / 2 Bedrooms / Minimum days 7 Maximum days 31 / Min people 1 Max people 6 /
7

€

121.43

Sunday, 05 November 2023
Zwischensaison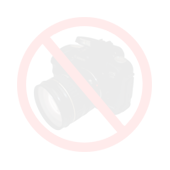 Z / 2 Bedrooms / Minimum days 7 Maximum days 31 / Min people 1 Max people 6 /
7

€

181.43

Saturday, 01 July 2023
Zwischensaison I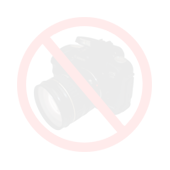 Z / 2 Bedrooms / Minimum days 7 Maximum days 31 / Min people 1 Max people 6 /
7

€

192.86

Saturday, 16 September 2023
Zwischensaison II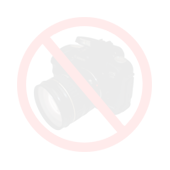 Z / 2 Bedrooms / Minimum days 7 Maximum days 31 / Min people 1 Max people 6 /
7

€

145.72

Saturday, 14 October 2023
Beach villa with private garden
In the famous holiday town of Villasimius, known for its beautiful beaches, Villa Mafilu is only 300 metres from the sandy beach. Surrounded by the scent of Mediterranean plants, you can enjoy the southern flair in the garden and on the terrace of the house. The centre of Villasimius with its lively piazza and many restaurants can be reached by a 20-minute walk.
Peace and privacy
As the corner house of a short row of holiday homes, Villa Mafilu is detached on three sides and offers plenty of privacy and tranquillity in its own garden. The outdoor area is equipped with everything you need for a wonderful holiday by the sea: a refreshing outdoor shower, a large brick barbecue and a covered terrace that guarantees carefree hours of leisure. Of course, the terrace is equipped with a dining table so that you can enjoy your meals outdoors in typical southern style. From the garden, a short staircase leads up to a second small terrace on the upper floor.

Villa Mafilu has 3 bedrooms for up to 6 people. The owner, who runs a successful interior design business, has lovingly decorated the house. To make the most of the available space, the owner has cleverly renovated Villa Mafilu and practically doubled the floor space by adding a mezzanine floor: on the ground floor there is a double bedroom, a modern bathroom with shower and a living room with fully equipped kitchenette. A staircase leads up from the living room to the mezzanine, where there is another double bedroom, a room with a bunk bed and a second small bathroom with toilet and washbasin (no shower).

The beach Is Traias with soft sand and shallow water can be easily reached on foot in 3-4 minutes. It can happen that seaweed washes up on this beach, which plays an important role in the ecosystem of the beach and is therefore not removed by the municipality. The long sandy beach "Spiaggia di Simius", one of the most beautiful beaches in the south-east of Sardinia, can be reached in about 10 minutes on foot. Many other beaches are located in the surrounding area. The water quality around Villasimius is excellent, as the entire coast is a maritime nature reserve.
Nearby
Several beach bars and restaurants are within walking distance and the centre of Villasimius is just under 1.7 km away. Here you can mingle with the locals in the piazza and visit the numerous restaurants, bars and ice cream parlours. In addition to many excellent restaurants, there are several supermarkets open all year round in Villasimius. During the summer months, the lively centre of the town is the meeting place for evening strolling and shopping.

The coast around Villasimius is one of the most beautiful in Sardinia: fantastic beaches with light, almost white sand, turquoise blue water, rock formations polished by wind and weather, romantic bays and the untouched Sarrabus mountains in the hinterland.

Excursion boats leave from the marina of Villasimius to the surrounding bays and offshore islands, or you can hire a boat yourself to explore the coast on your own.

The capital Cagliari is about an hour´s drive away and the coastal road there is considered one of the most beautiful panoramic roads in the Mediterranean with views that leave you speechless.
Features

Outside shower

Energy efficiency class G

Stone/brick barbecue

Dishwasher

Golf course in the vicinity

Internet (W-Lan)

Air-conditioning

Oven

Terraced house

Washing machine

Beach in walking distance
Airports
Cagliari ca. 65 km
Olbia ca. 270 km
Alghero ca. 300 km
Ports
Cagliari ca. 65 Km
Arbatax ca. 100 Km
Olbia ca. 270 Km
Golfo Aranci ca. 290 Km
Porto Torres ca. 290 Km
In addition to the following rental-prices for this property there has to be paid Euro 100 for final cleaning. Furthermore Euro 20 per person have to be paid for one set of bed linen with two towels per person.
| Tariff name | Valid from | Valid til | Price |
| --- | --- | --- | --- |
| Nebensaison | Friday, 28 April 2023 | Saturday, 27 May 2023 | 850€ /week |
| Zwischensaison | Saturday, 27 May 2023 | Saturday, 01 July 2023 | 1270€ /week |
| Hauptsaison | Saturday, 01 July 2023 | Saturday, 29 July 2023 | 1610€ /week |
| Hochsaison | Saturday, 29 July 2023 | Saturday, 26 August 2023 | 2490€ /week |
| Hauptsaison | Saturday, 26 August 2023 | Saturday, 02 September 2023 | 1610€ /week |
| Zwischensaison I | Saturday, 02 September 2023 | Saturday, 16 September 2023 | 1350€ /week |
| Mid season II | Saturday, 16 September 2023 | Saturday, 14 October 2023 | 1020€ /week |
| Nebensaison | Saturday, 14 October 2023 | Sunday, 05 November 2023 | 850€ /week |
Arrival and departure
The property is rented by the week, with arrival and departure usually on Saturdays (arrival 5:00 pm/departure 10:00 am).  Depending on your flight or ferry connections, we may in some cases be able to arrange for you to arrive or depart on a different day.
For late arrivals between 20:00 and 23:00 a fee of 50 € will be charged.
Additional costs
The final cleaning is charged at 100 euros per stay. Furthermore Euro 20 per person have to be paid for one set of bed linen with two towels per person. All other potential costs such as consumption, etc. are included in the rental price.
Additional services
At an extra charge the following additional services can be ordered:
| | |
| --- | --- |
| Cot & high chair | on rquest free of charge |
| late arrival (8pm - 11pm): | Euro 50 |
Deposit
A deposit has to be made for the case of any damage that may occur. The amount for this property is Euro 250. The deposit will be refunded after your departure except in cases of significant damage to the house.

Payment methods
The payment generally is made by bank transfer. For an extra charge of 1% on the total amount of the booking the payment can also be made by credit card or paypal. Please send us an e-mail if you want to pay by credit card.

Payment terms
A down payment of 30% of the total amount of the booking has to be made within one week after booking. The remaining sum has to be paid until 8 weeks prior to departure.

Cancellation terms
cancellation cost until 60 days before the start of the rental period: 25% of the total amount of the booking
cancellation in between 59th and 35th day before the start of the rental period: 50% of the total amount of the booking
cancellation in between 34th and 8th day before the start of the rental period: 80% of the total amount of the booking
cancellation within 7 day before the start of the rental period or non-commencement: 90% of the total amount of the booking
Properties near Villa Mafilu