Via Cala Ginepro, Località Monte Petrosu, 08020 San Teodoro

,

San Teodoro

,

Eastern Sardinia

,

07052

,

Italy
Hauptsaison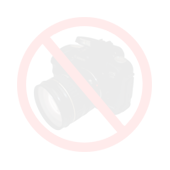 Z / 4 Bedrooms / Minimum days 7 Maximum days 31 / Min people 1 Max people 8 /
7

€

1135.72

Friday, 26 July 2024
Hauptsaison I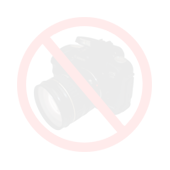 Z / 4 Bedrooms / Minimum days 7 Maximum days 31 / Min people 1 Max people 8 /
7

€

1180

Friday, 02 August 2024
Hauptsaison I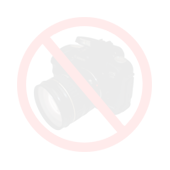 Z / 4 Bedrooms / Minimum days 7 Maximum days 31 / Min people 1 Max people 8 /
7

€

1180

Friday, 30 August 2024
Hauptsaison II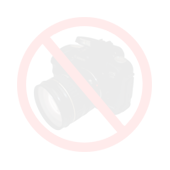 Z / 4 Bedrooms / Minimum days 7 Maximum days 31 / Min people 1 Max people 8 /
7

€

1222.86

Friday, 09 August 2024
Hochsaison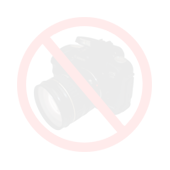 Z / 4 Bedrooms / Minimum days 7 Maximum days 31 / Min people 1 Max people 8 /
7

€

1354.29

Friday, 23 August 2024
Nebensaison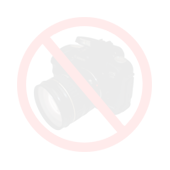 Z / 4 Bedrooms / Minimum days 7 Maximum days 31 / Min people 1 Max people 8 /
7

€

768.58

Friday, 31 May 2024
Nebensaison I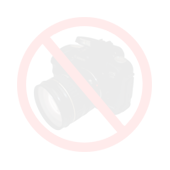 Z / 4 Bedrooms / Minimum days 7 Maximum days 31 / Min people 1 Max people 8 /
7

€

842.86

Sunday, 10 November 2024
Zwischensaison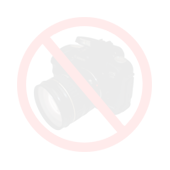 Z / 4 Bedrooms / Minimum days 7 Maximum days 31 / Min people 1 Max people 8 /
7

€

987.15

Friday, 28 June 2024
Zwischensaison I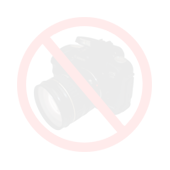 Z / 4 Bedrooms / Minimum days 7 Maximum days 31 / Min people 1 Max people 8 /
7

€

1074.29

Friday, 05 July 2024
Zwischensaison II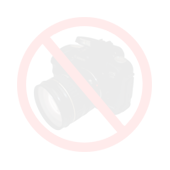 Z / 4 Bedrooms / Minimum days 7 Maximum days 31 / Min people 1 Max people 8 /
7

€

1091.43

Friday, 12 July 2024
Zwischensaison III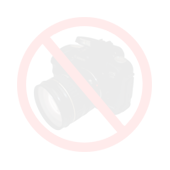 Z / 4 Bedrooms / Minimum days 7 Maximum days 31 / Min people 1 Max people 8 /
7

€

961.43

Friday, 04 October 2024
Private pool with stunning views of the island Tavolara
Villa Molara is a luxury vacation home with private pool just 200 meters away from the sea: full of light and sun-kissed. The bay of Cala Ginepro is located south of Olbia, on the promontory of Monte Petrosu. Thanks to its elevated position, from the terrace you can see the turquoise sea, the shimmering gray rocky mountains of the island Tavolara and the hills of the hinterland covered with evergreen mediterranean macchia. Below the house there is a small bay with a jetty and a tiny sandy beach, but it is not really suitable for swimming and sun bathing. Along the coast a walking path takes you in just 10 minutes to an idyllic bathing bay.
Typical Sardinian stone house by the sea
Villa Molara is a free standing, detached house. The houses in the area are build in the same architectural style, characterized by a typical Mediterranean design, perfect for outdoor living. On two levels, 5 bedrooms spread with 9 beds, 3 baths and a spacious living room with open kitchen. The lower sleeping area is situated in the well lit semi-basement with large upper windows, where it is pleasantly cool in the summer months. The modern kitchen is adequately furnished and has all the technical equipment (refrigerator, dishwasher, washing machine). A beautiful covered terrace outside the living room invites you to dwell on great views of the sea and the island of Tavolara. In front of the house you have a blooming garden with shrubs and flower beds around the pool. Comfortable sun loungers by the pool are perfect for taking a break from the stress of everyday life. A unique feature is the roof terrace: during the day you have a breathtaking 360 degree panoramic view from here and during the night you are so close to the southern sky, that you can count the stars.
Nearby
You will find shops, restaurants and pizzerias in the town of M. Petrosu, 8 km away, in San Teodoro (12 km), in Porto San Paolo (15 km) and in Olbia (20km). The extensive sandy beaches are within a few minutes by car. How to get there you can read in our house Manual, your private guide. A 9-hole golf course is in Puntalda (8 km) wher you will also find a sailing and boating marina.
Features

Detached house

Energy efficiency class G

Suitable for infants

Dishwasher

Fenced in property

Sea view

Mobile barbecue

Oven

Private pool

Sat-TV (Satellite Hotbird)

Washing machine

Central heating

Beach in walking distance
Airports
Olbia circa 20 km.
Alghero circa 150 km.
Cagliari circa 260 km.
Ports
Golfo Aranci circa 45 km.
Olbia circa 25 km.
Porto Torres circa 145 km.
Arbatax circa 170 km.
Cagliari circa 265 km.
| Tariff name | Valid from | Valid til | Price |
| --- | --- | --- | --- |
| Low season | Saturday, 27 April 2024 | Friday, 31 May 2024 | 5380€ /week |
| Mid season | Saturday, 01 June 2024 | Friday, 28 June 2024 | 6910€ /week |
| Mid season I | Saturday, 29 June 2024 | Friday, 05 July 2024 | 7520€ /week |
| Mid season II | Saturday, 06 July 2024 | Friday, 12 July 2024 | 7640€ /week |
| Main season | Saturday, 13 July 2024 | Friday, 26 July 2024 | 7950€ /week |
| Main season I | Saturday, 27 July 2024 | Friday, 02 August 2024 | 8260€ /week |
| Main season II | Saturday, 03 August 2024 | Friday, 09 August 2024 | 8560€ /week |
| High season | Saturday, 10 August 2024 | Friday, 23 August 2024 | 9480€ /week |
| Main season I | Saturday, 24 August 2024 | Friday, 30 August 2024 | 8260€ /week |
| Mid season III | Saturday, 31 August 2024 | Friday, 04 October 2024 | 6730€ /week |
| Low season I | Saturday, 05 October 2024 | Sunday, 10 November 2024 | 5900€ /week |
Arrival and departure
The property is rented by the week, with arrival and departure normally on weekends (arrival 17:00/departure 10:00). Depending on your flight or ferry connections, we may in some cases be able to arrange for you to arrive or depart on a different day.
Additional costs
All costs such as final cleaning, consumption, bed linen, towels, etc. are included in the rental price.
Deposit
A deposit has to be made for the case of any damage that may occur. The amount for this property is Euro 1.000. The deposit will be refunded after your departure except in cases of significant damage to the house.
Payment methods
Payment is generally made by bank transfer. Payment can also be made by credit card or Paypal for a fee of 1% on the total price of a booking. Please contact us in advance by mail if you wish to pay by credit card.
Payment terms
A down payment of 30% of the total amount of the booking has to be made within one week after booking. The remaining sum has to be paid until 8 weeks prior to departure.
Cancellation terms
cancellation cost until 60 days before the start of the rental period: 30% of the total amount of the booking
cancellation in between 59th and 35th day before the start of the rental period: 50% of the total amount of the booking
cancellation in between 34th and 8th day before the start of the rental period: 80% of the total amount of the booking
cancellation within 7 day before the start of the rental period or non-commencement: 90% of the total amount of the booking
Properties near Villa Molara